EXPERT OUTDOOR
LIGHTING DESIGN SERVICE
CALL NOW TO SPEAK TO OUR
LIGHTING DESIGN SPECIALISTS
Kingsford (02) 9700 9688 / Mittagong (02) 4872 2257
SPECIAL OFFER
Call NOW and mention "DESIGN2016" to receive a
PRELIMINARY LIGHTING DESIGN for ONLY $50
(Valued at $200).
ME Lighting provide a top quality Lighting Design service for all your outdoor and indoor needs.
ME Lighting are happy to help you design your outdoor/garden/landscape and indoor lighting needs.
Our experienced lighting designers are on call to advise you on your lighting requirements for all applications.
With our extensive knowledge and expertise in lighting design, plus our installation experience and supply of lighting products we are able to give you the right advice with all aspects of the process.
If you have a plan or just a vision of how you would like your area to be, we are happy to give you advice on a lighting scheme to meet all your needs and one that allows you to enjoy your indoor and outdoor living environment.
We can supply you with a detailed Lighting Design which is CAD compatible.
ME Lighting take pride in being able to offer you a Award winning lighting design service. We have created many award winning designs over the years including RHS Chelsea Garden Show, Sydney Garden Show, the Melbourne Garden Show to name a few.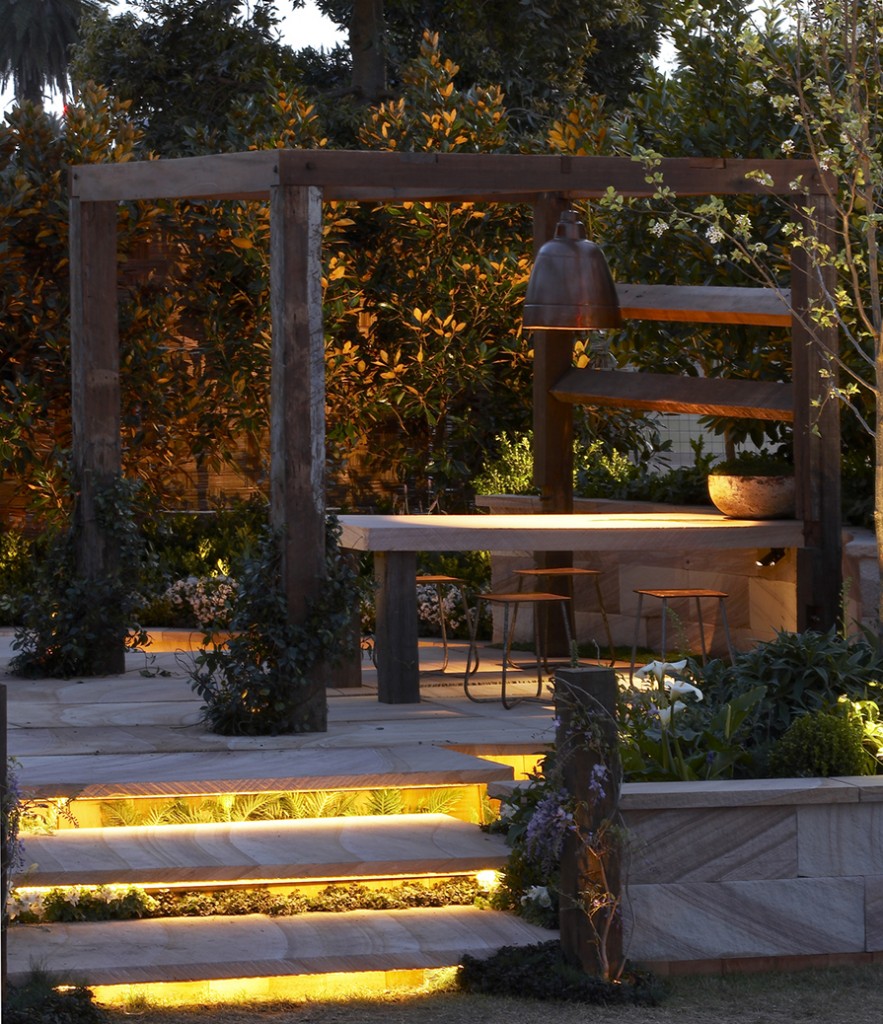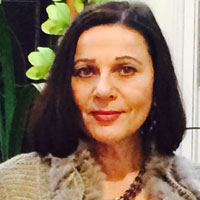 Introducing - LORETTA MAITLAND
Owner / Designer / Marketing Manager
Loretta and her husband Andy, founded ME Lighting more than 12 years ago.
"It's been a hard slog" says Loretta "but we've loved every minute of it".
Loretta's background is in design and marketing.
"Call us at any time for expert advice. After 14 years I am still available!"
Quality Lighting Design and Installations
ME Lighting have many years of experience in the design and install of outdoor / garden landscape lighting. Winning multiple awards over the years proves the quality and knowledge held by our experienced team. We can help you transform any area to a gorgeous space to enjoy day and night.
CAD Compatible Lighting Designs
We have the latest technology to provide you with a detailed Lighting Design which is CAD Compatible.
All in one, Lighting Design, Supply and Installation Service
ME Lighting provide an all in one experience, from creating you an amazing lighting design for your outdoor / indoor area, supplying you top quality lighting products, to a quality installation service. ME Lighting are pioneers in the LED Lighting arena with over 12 years of manufacturing experience. All our supply and installations are covered by warranty.
See What Our Amazing Clients Have to Say
September 5, 2006

"Dear Loretta & Andy

On behalf of the team at Wollemi Pine International, we would like to thank you both very much for your generous supporting in lighting our Wollemi Pine Feature Garden at the 2006 Gardening Australia Expo."
We look forward to working together again in the future."

Kind regards

The Wollemi Pine International Team

The Wollemi Pine
10 April 2006

"As Executive Director of the Botanic Gardens Trust, I am pleased to have the support of ME Lighting.
On behalf of the Trust, I am pleased to have the partnership with ME Lighting."

Dr Tim Entwisle, Executive Director

BOTANIC GARDENS TRUST SYDNEY
Call us on (02) 9700 9688 or fill in the form for us to email you!

We value your privacy and would never spam you